The term special needs child or "special needs" is not a one-size-fits-all label. It's a huge umbrella term that covers a great deal of physical and mental territory.
Special needs can apply to any number of physical, emotional, behavioral, or learning disabilities and impairments.
As such, planning for your child's requirements and future needs can seem intimidating.  How you plan will take into considerations the daily and long term needs of your child.
But while the individual plan will vary depending on the child, organizing and planning for a special needs child can be accomplished with a few basic steps.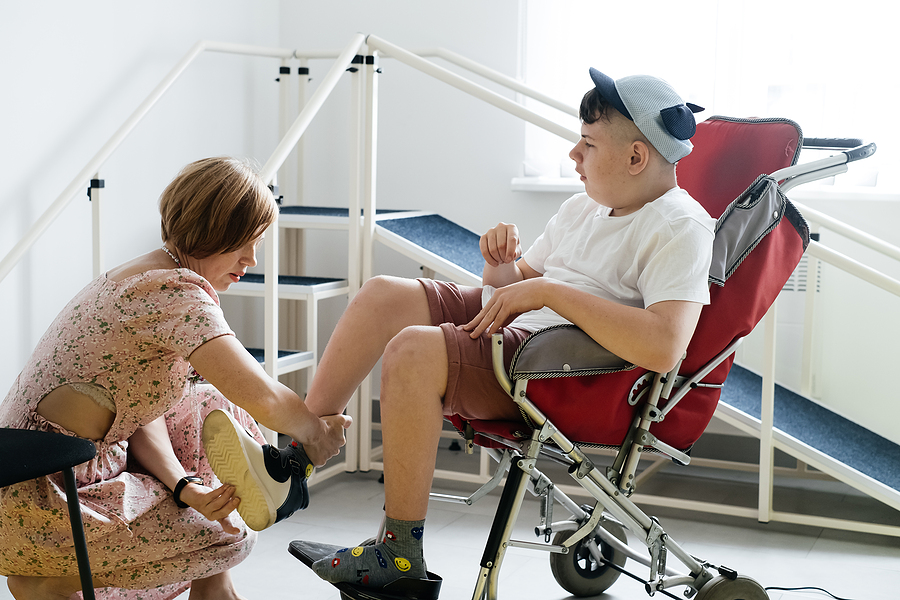 Maintain the Child's Records
A child's medical and personal information should be stored in a secure location that can be readily accessed by appointed family members or guardians.
The secure location should include some layer of security, whether it's a key to a filing cabinet or a safety deposit box.
The information should also be organized and simple to understand; complicated categorizations that may seem like an enhanced security option may prove challenging should someone other than the primary caregiver need to access the information.
For physical records, create a folder containing the child's personal information including their name, family members, and emergency contacts. Keep a separate folder for copies of important documents like birth certificates, social security cards, and any medical paperwork. If you have electronic copies of the documents, maintain them on the personal hard drive that can be kept offline when not in use.
Create individual files for different information, such as medical history, any financial information like saving accounts or trust funds, and legal documents. You can begin the process of maintaining these records immediately after the child has been born. You can start with the birth certificate and social security cards.
This step refers to plans involving the needs of the individual child and any potential future challenges, such as the loss of the primary parents/guardians.
Asking a parent to consider a future where they cannot provide child care can be challenging, but it's also the best argument for making such plans.
When planning for the future of a special needs child, parents and guardians should ask themselves
• what they know the child will need,
• what they don't want left open to chance,
• what they don't want a child to be responsible for
For example, if you should fall ill and be incapacitated, obviously it may not make sense for that child to be  responsible for making any of your medical decisions. So you should have a Living Will/healthcare directive in place which provides family members and healthcare providers instructions for your care.
Think wisely about choosing a guardian if you pass away or can no longer care for your special needs child. Discuss your idea with the potential guardian. It's important for the parents and prospective guardians of special needs children t0 take time to consider the most likely challenges. Start with those three considerations and go from there. Planning for your special needs child takes care and love.
Remember too that you can always alter your plans to meet new realities. Some special needs classifications, such as autism or mental impairments, may change over time so it's important that plans can changed as needed.
An attorney with expertise in planning for your special needs child can help parents and guardians create and maintain the right legal plans.
Protection of assets plans
and tools like living wills, trusts, and power of attorney can be used to provide for the safety, comfort, and financial security of your child. Professional medical providers can provide guidance as well with  future prognosis, medicine, or machinery that may be required for the health of the child. For example, if a child may eventually need a wheelchair or greater nursing care,  a medical professional can help identify this so plans can be put in place to provide for such future needs.
Contact Johnstown Estate Planning Lawyer Today