When considering
asset protection
options, it's important not to wait for a bad situation to start making plans. We live in a litigious society and that means you could get sued! So protecting your assets is often a necessity in today's world.  Protection is a making sure your valued assets are safe against losses due to a lawsuit, creditors, or expenses of
long-term care
. This type of legal planning is particularly effective for professionals and business owners. It enables them to control the risk to their personal assets as a result of their business. Asset protection means being proactive and prepared before the situation has a chance to occur. To that end, consider these suggestions for asset protection.
Looking for guidance on asset protection? Call (814) 245-3832 to talk with Attorney Dan Hill today.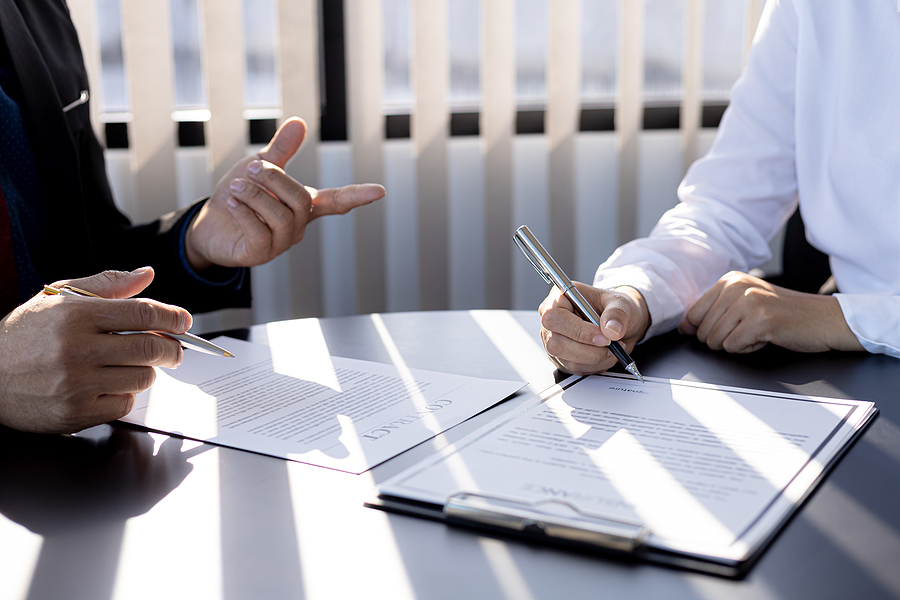 A basic step for  individuals and business owners is proper insurance coverage. Insurance can be used to provide asset protection in cases ranging from homeownership to day-to-day business activities.
For those in high-risk professions such as first responders or power line specialists, having insurance is a necessity because of the risks that come with the job. It can also apply to professionals that experience a high risk of legal liability, such as doctors. If a doctor gets sued for malpractice,  their practice and  personal finances and other assets may be at risk.
Insurance types include:
• Homeowners Insurance – Protects a homeowner if someone suffers an injury on your property.
• Commercial Liability Insurance – The business has protection if someone gets hurt while physically on or inside the business property or if an employee of the business causes an accident or injury.
• Workers Compensation Insurance – Ensures the employer and employees don't become responsible for additional expenses if someone suffers an injury while on the job.
• Auto Insurance –  Auto insurance can protect your car in case of collisions even if car is totaled. It also covers you for any injuries suffered and further can shield your personal assets, up to limits, from the costs if you are sued by other injured parties.
• Umbrella Coverage – If primary insurance plan has already paid out but more is needed? Umbrella coverage can offer additional protections.
Business Entity Protection
There's a joke about investing from the Broadway show The Producers that can be a good starting point for asset protection: Never put your own money in the show.
If you own and/or operate a business, it's important to consider the protection of the business assets by keeping them separate from your personal assets. It can be very easy to get the assets confused, especially since business and personal concerns can overlap.
For example, a table saw used at home for personal woodworking projects might occasionally be used by the owner for their job as a professional carpenter.  Because the saw gets used for business and personal reasons, the saw could be considered a professional and personal asset. So if an accident with the table saw occurs when it's being used at a business, the tool could become a weak point in the personal protection of both the business and the individual.
Business entities offer a variety of asset protection based on the type of entity in question. While sole proprietorships leave asset protection up to the sole owner, general partnerships offer enhanced protections based on the number of partners involved.
Limited partnerships restrict personal liability to the amount invested in the business, while corporations prevent the loss of personal assets in the event of business liability.
Consult a professional to learn more about the kinds of business entity protections and which can serve your business best.
Sometimes, the best way to protect an asset can be to give it to someone else.
While it may seem like a last resort, transferring asset ownership can be the simplest way to make sure the asset stays within the care of a family or organization if an individual fears the absolute loss of the asset.
Some professionals refer to the transfer of ownership as a kind of advance on the estate, especially when used by people in high-risk professions. Transfer of ownership does ensure an asset cannot be seized by creditors seeking a balance on claims made against the owner's estate, but it can also proactively provide the assets to family and friends as dictated by the will of the individual.
So for example, if a professional fisherman wants to transfer ownership of their house to their children before taking a particularly hazardous tour of duty, the house will not be subject to probate laws should anything happen to the individual while on the job.
THE LAW ALLOWS YOU TO PROTECT YOURSELF
With proper planning, your assets can be fully protected in the event of a lawsuit or judgment. Additionally, you can plan against the potential costs of long-term care.
To learn more about asset protection plans contact the Hill Group LLC today by calling (814) 245-3832 or completing online form.