Most people understand the importance of having a will in place to protect their loved ones after they die. But what happens if a family member becomes sick and does not have a will? Who makes decisions about their medical care and financial affairs? This can be a difficult situation for families to navigate, but there are some steps you can take to make things easier.
In this blog, we'll talk about the possible outcomes of such a scenario and what you can do to prevent it in your own case.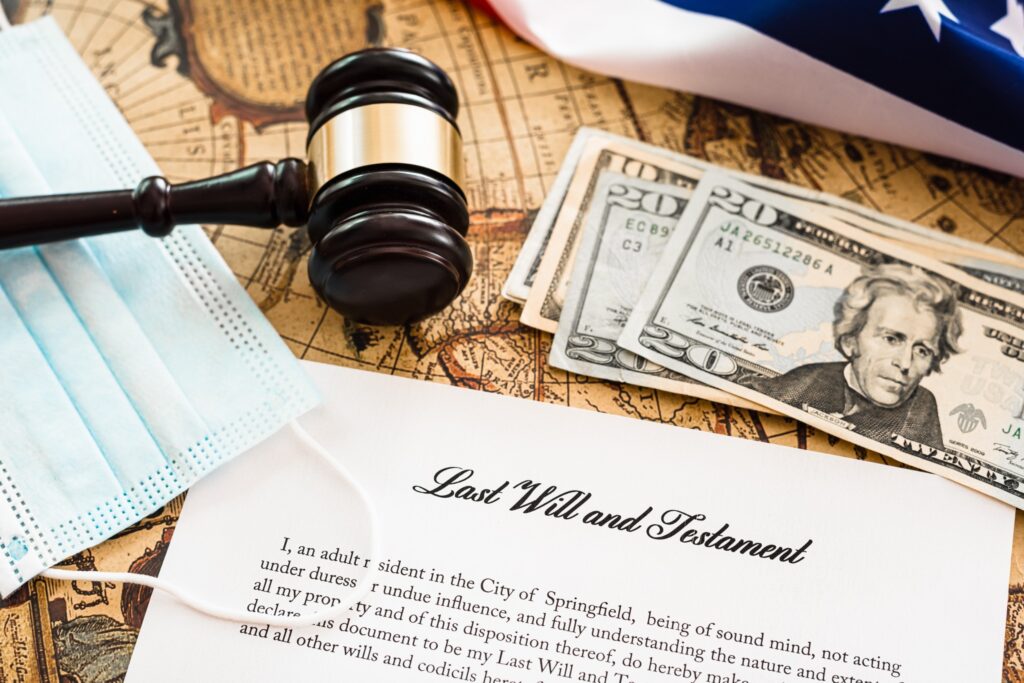 What Happens If a Family Member Becomes Sick and Does Not Have a Will?
If a family member becomes sick without a will, the estate planning process becomes much more complicated.
Without any estate planning documents in place, it often falls to the family member's loved ones to sort out their affairs, including property and assets.
When an individual dies intestate, i.e., without leaving behind a will, the distribution of their assets is determined by a probate court.
Probate proceedings can be lengthy and incredibly taxing for the living family members of the deceased; hence it's advisable to consult an estate planning attorney near you immediately.
It is best for family members to contact an estate planning firm in Johnstown to understand what needs to be done in this situation.
With quick action, estate planning attorneys can guide families on how best to manage and distribute assets and clear away any potential legal entanglements that could complicate matters further.
It's important to note that estate planning attorneys are there primarily as advisors; most of the decisions will ultimately fall back on the shoulders of those closest to the deceased.
Steer Clear of Family Disagreements
Perhaps the biggest dilemma any family can face is how to divide their assets when a relative passes away.
Things become particularly challenging when there are disagreements between family members over who should inherit what.
Depending on the size and complexity of the estate, emotions can run high as loved ones struggle to remain good stewards of their departed one's legacy while also seeking fairness in the distribution process.
It's a delicate balance that requires patience and negotiation, but ultimately an agreement must be made so that all parties involved can move forward with closure and understanding.
The best estate attorney plays a crucial role in guiding your estate planning decisions effectively. They provide the much-needed legal break to families by spearheading legal proceedings and allowing them time to sort out their differences privately.
Include The Family In Your Estate Planning Discussions
Having a conversation with your family about probate and estate decisions may sound distressing, but it's best to not avoid it.
In the event of an illness, probate and estate attorneys will need to be certain that your wishes for your estate are valid and that everyone in your immediate family is aware of them.
Unfortunately, without a formal discussion, there could be room for speculation, which is not desirable in probate cases.
It is much better to have an honest dialogue with those you trust to clarify what your probate and estate desires are and make the process as stress-free as possible.
Create a Living Trust
A living trust is an estate planning tool that can help ensure your estate passes according to your wishes upon your demise.
With the help of an estate planning attorney in Johnstown, you can create a living trust that will make managing your estate easier for your family should you become ill or pass away.
This trust helps you specify how assets are to be distributed upon your death and can also provide an alternate way of transferring assets through probate.
While estate planning may seem intimidating, it is crucial to ensure that your assets are secured and distributed appropriately. To get started on drafting a living trust, contact a qualified estate planning attorney in Johnstown today.
About us
Having a respected and trustworthy estate planning attorney in Johnstown, PA, by your side is best to ensure the most appropriate solutions to your estate-related problems or concerns. The Hill Group can be your one-stop shop if you need premium services associated with several practice areas, including estate planning, Medicaid planning, special needs planning, estate administration, and elder law. 
To know more, call us at (814) 245-3832 or send us a message via our contact form.